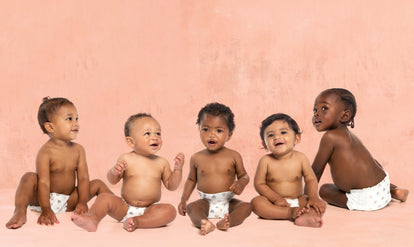 Why choose Proudly?
We know that there are so many brands our there, so let's get to the point, fam.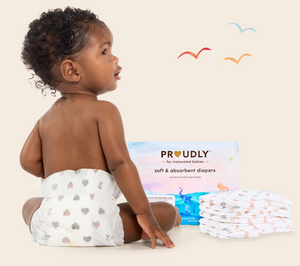 WON'T BREAK THE BANK
High-quality diapers shouldn't have a luxury price tag.
REALLY GOOD STUFF
Extra-special, cozy-soft materials that are better for baby and our Earth.
A DESIGN THAT WORKS
Leak-proof, secure fit for our little wigglers going about their business.
Our soft & absorbent diapers

The Proudly™ made difference
Thoughtfully designed

Clinically Proven
Hypoallergenic



No sketchy stuff!™




Our sizing guide
To select the best size, find your baby's current weight. If it falls within range of two sizes, size up (ex: 13lbs falls in size 1 or 2—we recommend 2).
OUR BUM CARE IS SKIN CARE
Each product infused with moisture-rich ingredients to nourish melanated skin.